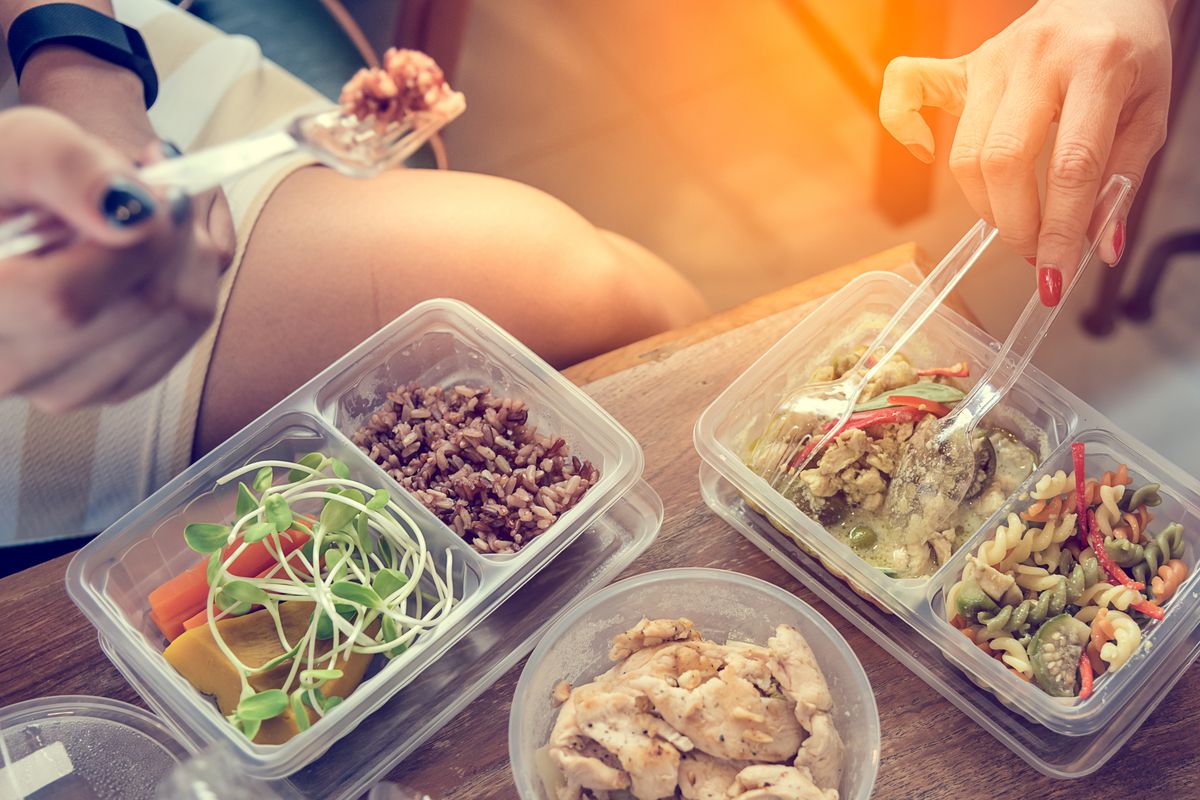 So you've got your countertop compost bin. You're minimizing your food waste with "Leftover Night", and you're planning your meals ahead of time to really use everything in your fridge. What else can you do to reduce your plastic container/food waste?
Here are five easy tips gathered from Tarrytown residents who are making concerted efforts to reduce their use of plastic:
Bring your own "Doggie Bag". Some restaurants in town still use styrofoam and foil containers to pack your dining leftovers. So, keep a stash of clean containers in your car. When you know you're going to be eating out, and probably won't clean your plate, bring your reusable container in the restaurant with you.
Keep a stash of reusable shopping bags in the car, and use them when you shop. Eventually (we hope), a ban on plastic bags will be in place in New York State. But if you start, it won't take long before you're in the habit of bringing them to the store with you. If you need to remind yourself, put a sticker on your steering wheel. Use reusable bags for all your shopping (not just food); bring them to the drug store, nursery, bottle shop, farmers market…
Ask restaurants for less waste. Don't take the straw; if you've forgotten to bring your container for leftovers, simply ask the waiter for no styrofoam. Ask if they have compostable utensils, cups; even if you know they don't, you're raising awareness in the community that demand exists for compostables.
Use beeswax food wrap as an alternative to plastic wrap and bags. These wraps are washable, re-usable, and a great way to replace toxic plastic or aluminum containers. Wrap your sandwich in them; bring them with you when you order meat and cheese from the deli section of the grocery store. BONUS: Make your own beeswax food wraps with this easy tutorial!
Keep a car kit. If you're hard-core, keep a kit in your car for when you go out: Reusable shopping bags. Metal straws (WholeFoods, Target, Bed Bath & Beyond sell them). Clean cups from home, and clean plastic leftover containers. Beeswax wrap.
Bonus Tip: Go further, and reduce plastic waste that other people leave behind: if you're going for a walk or hike at the Tarrytown Lakes or Riverwalk, bring a bag along to pick up any trash you see. It's a nice thing to do. :0)
Have another tip to share? Let us know, and we'll include it on this website.