KEEP THE HEAVY STUFF OUT OF THE INCINERATOR WITH THIS POPULAR TARRYTOWN PROGRAM!
The Village of Tarrytown has established a drop-off location for household food scraps on Green St: Cross the "H" bridge over the MNR tracks, turn Left (South) and travel along the street past the commuter parking lots. The drop-off is on the right, just before the Losee Park ballfield. See the GREEN SPOT on the map below.
There are specially-marked bins in place to collect food scraps from the residents of the Village of Tarrytown and Sleepy Hollow. The collected food scraps are transferred to a commercial composting facility upstate to be recycled into nutrient-rich compost.
Accepted Items: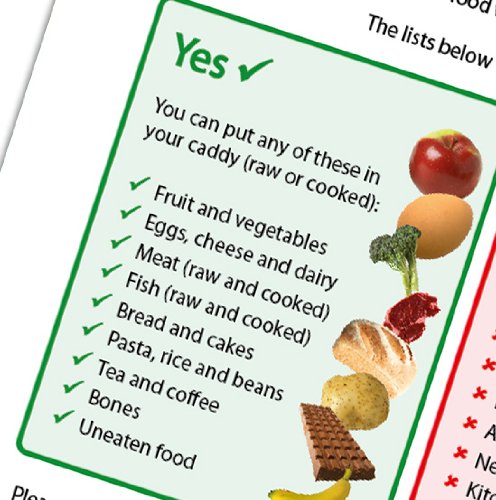 Fish and Shellfish (shells ok)

Dairy Products

Bread and Pasta

Rice and Grains

Egg Shells

Chips and Snacks

Nuts and Seeds

Leftover, Spoiled and Expired Food (cooked ok)

Coffee Grounds (paper filters ok)

Fruits and Vegetables (remove stickers, bands, ties

Meat and Poultry (bones ok

Tea Bags (no staples)

Paper Towels and Napkins

Uncoated Paper Plates

Cut Flowers

Compostable Bags (no plastic bags)

Compostable (marked) Cups, Plates and Utensils

Cellulose-based cellophane wrappers
Items NOT Accepted:
NO

Plastic bags, plastic packaging or wrappers

– use only 

compostable bags or paper bags 
NO

Baby/Hand wipes

NO

Pet waste
Tips:
Complete compost collection kits (kitchen counter caddie, roll of liner bags, and a larger locking bulk transporter) are available for $20 from the Warner Library and the Tarrytown Rec Center.

Please use only compostable bags (not plastic or "bio-degradable" bags) for your scraps. Additional liner bags are available for $2 for a roll of 25 bags. 

To reduce odors, we recommend saving meat, fish, and bone leftovers in your freezer until ready to transfer to the drop-off site.
---
Curbside Pickup Is Here! – If You Want It
Here's another service of which you can take advantage, for a small cost:
Some enterprising students started Hudson Compost Services, now rolling out to Tarrytown. For a few dollars per week, they will:
Drop off your HCS Indoor and Outdoor buckets, a composting "can & cannot" sheet, and a handful of complimentary compostable bags within a week of sign-up.
Pick it up every week: Once you have collected a week's worth of compost in your outdoor bucket, leave it outside of your home (visible from the street) on pickup day before 9am for HCS to pick up and deliver your compost to a Greenburgh drop-site.
Leave you an empty outdoor bucket and bags for the next week.
Until we have the long-promised Town-wide curbside scrap pickup, this is a great way to avoid having to schlep your scraps to the Village drop-off site.