Green Landscape Champion
The Path to a Sustainable Future
GLC is a new TEAC initiative for local businesses that promotes sustainable landscaping practices which boost biodiversity, beautify our Villages and send a message to residents that your business is working to ensure a sustainable future.
One of the simplest, most visible and cost effective ways to demonstrate a commitment to sustainability is to sign on to eco-friendly landscaping by planting indigenous plants, forgoing pesticides and leaving some leaves on your property in the fall. For those without lawn space, planting a pollinator planter can have a big impact.  No project is too small or too large !
TEAC offers complimentary site consultations and will provide information and resources to help you get started. Just email us to schedule a call or site visit. Tarrytownenviro@gmail.com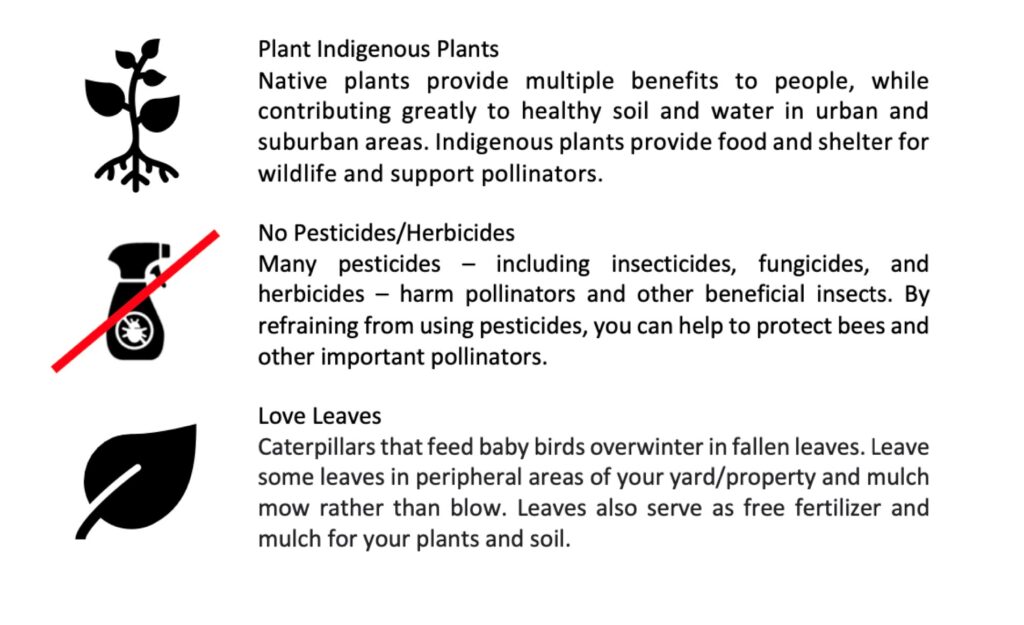 All participants will receive a Certificate of Award for Sustainable Landscaping and GLC lawn signs are available upon request. Our Village, Town and the Chamber of Commerce will be promoting and publicizing the program through various media outlets.
Sign on below for a sustainable tomorrow!
---
Resources to get started:
DEC Sustainable landscaping guide     https://www.dec.ny.gov/public/44290.html 
Comprehensive guide and lists of plant resources     https://www.pollinator-pathway.org
Plants for different habitats     https://wildseedproject.net/comprehensive-plant-list
WCC plant list for Westchester County     https://www.sunywcc.edu/about/npc/plants