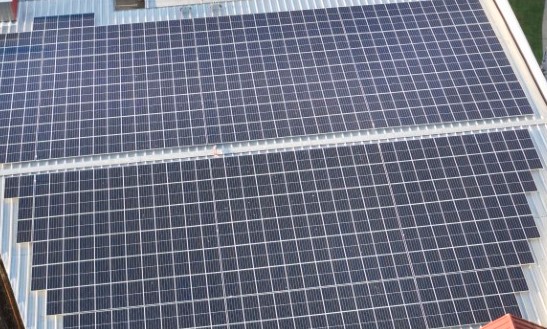 Good news! Sustainable Westchester, manager of the Westchester Power community energy program, has successfully completed the bidding for the renewal contract for Tarrytown. The bid was awarded to Constellation New Energy for the electricity supply to run from January...
read more
Curbside Food Scrap Pickup
Is Coming!
The Town of Greenburgh and its five Villages are slated to get a new service starting later this year: Curbside pickup of food scraps is anticipated in late 2020 or early 2021. Because this program is a pilot, it will initially serve areas of highest interest concentration. So, it's important to show avid interest in Tarrytown through this survey.  Please click this link https://forms.gle/akcA1xWkt4xXV9Lf9 to access the Survey and indicate your interest.
In the meantime, the Village is investing more into the current drop-off program by adding a second pick-up day and installing a wash pad at the DPW site. The new pickup schedule (by our carting company) will be Mondays and Fridays every week, and the Village will be rotating toters with newly washed toters to ensure as pleasant an experience as possible!
Food Scrap drop-off update
New Food Scraps Drop-Off Location!
In an effort to support the Pool Program and enhance the park experience for the remainder of the summer, the food scrap drop-off toters have been moved from their spot next to the Tarrytown Senior Center to former parking spaces directly adjacent to Lot F.
Also, we have had some incidents of our carter refusing to pick up any toter that has plastic or other non-compostable trash visible. Please be extra careful to keep your food scraps "clean" and only use labeled-compostable bags that are available for $2/roll at the Library and the Tarrytown Rec Center.
If you happen to see trash in a food scrap toter, we'd appreciate your help by removing it to the nearby trash dumpster. As you can imagine, a toter left un-collected for more than a few days will become a nuisance.
To learn more about our Food Scrap collection program,
CLICK HERE
.
RECENT AND UPCOMING EVENTS
TAKE ACTION IN TARRYTOWN
Today, as climate change poses a fundamental threat to our planet, Tarrytown is working to protect our riverfront environment through volunteer actions, policy advancement and programs to reduce carbon emissions. Find out how you can get involved.
CLICK HERE
BECOME A VOLUNTEER
There's a job for you here! Bring your skills, and join our group.