 Our New Pollinator Gardens
TEAC members and volunteers have designed and built several new gardens in the Village, in cooperation with the Village Parks and DPW staff, The Friends of the Warner Library, and supported by generous public donors including Rey Insurance. Learn more about them HERE.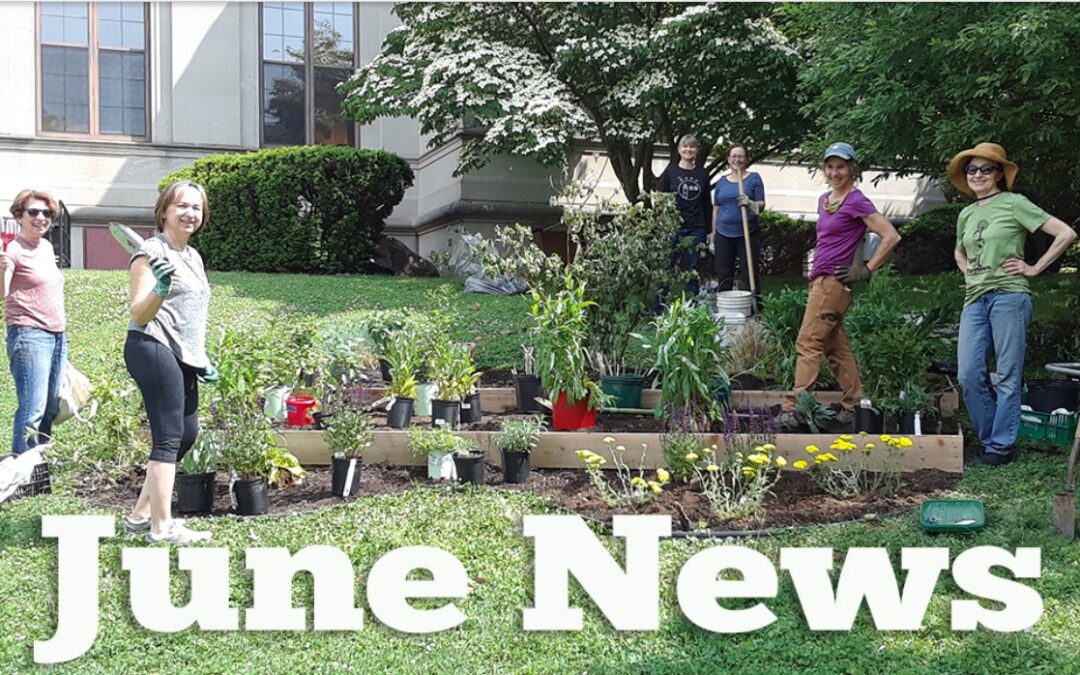 NEWS OF THE MONTH FROM THE TARRYTOWN ENVIRONMENTAL ADVISORY COUNCIL JUNE 2021 WHAT WE'RE TALKING ABOUT _____________________ This month, take a tour of some of the native plant projects newly installed  on the grounds of the Warner Library, Patriots Park...
read more
Designing a landscape with native plants in a few easy steps Planting Pollinator-Friendly Gardens One of the most important ways you can help pollinators is by adding plants that provide pollen and nectar to your garden. Planting for pollinators is planting for a...
read more
Food Scrap drop-off update
Food Scraps Drop-Off Location
The food scrap drop-off toters are now on
Green St: Cross the "H" bridge over the MNR tracks, turn Left (South) and travel along the street past the
commuter parking lots. The drop-off is on the right, just before the Losee Park ballfield. (See the 
MAP HERE.
)
Also, we have had some incidents of our carter refusing to pick up any toter that has plastic or other non-compostable trash visible. Please be extra careful to keep your food scraps "clean" and only use labeled-compostable bags that are available for $2/roll at the Library and the Tarrytown Rec Center.
If you happen to see trash in a food scrap toter, we'd appreciate your help by removing it to the nearby trash dumpster. As you can imagine, a toter left un-collected for more than a few days will become a nuisance.
To learn more about our Food Scrap collection program,
CLICK HERE.
RECENT AND UPCOMING EVENTS
TAKE ACTION IN TARRYTOWN
Today, as climate change poses a fundamental threat to our planet, Tarrytown is working to protect our riverfront environment through volunteer actions, policy advancement and programs to reduce carbon emissions. Find out how you can get involved.
CLICK HERE
BECOME A VOLUNTEER
There's a job for you here! Bring your skills, and join our group.