If You're Cleaning Up, a BIG THANK YOU!!
and…
Stay Safe
Please practice "Social Distancing" – Stay 6 feet apart, and use your own bag
Wear a face covering if you are around any other people
Wear TWO pairs of gloves:

A latex or equivalent waterproof inner pair to protect your hands from liquids, and
A durable outer pair to protect from sharp or abrasive items

Consider using a "reacher" to reduce bending over and to reach through brush
Don't try to move things heavier than you can easily handle
Watch your step on waters' edges or uneven or muddy ground
Suggested areas to clean up:
Anywhere around your neighborhood, along streets and sidewalks
In Village parks, such as Pierson, Neperan and Wilson
Along walking and hiking paths – see the map HERE
Along waterways, such as the Lakes, Andre and Sheldon Brooks, and the Pocantico and Hudson Rivers
Where to leave your bags of trash and recyclables – the Village will be picking up from these areas; be sure to tie bags tightly closed: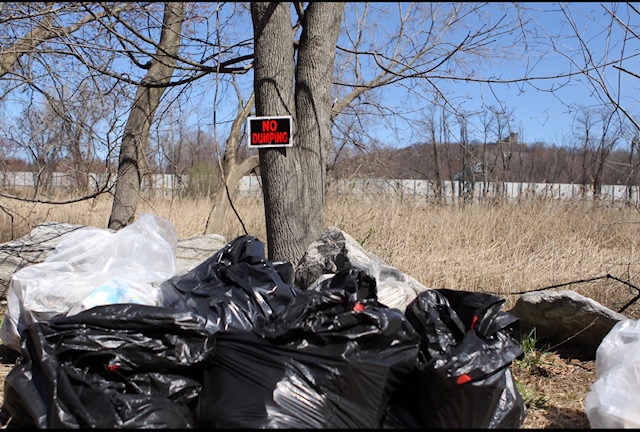 A. The Skate Shack Lot (foot of Sunnyside Ave.)
B. The pull-off parking areas on the north and south of the "S-turn" across the lakes
C. In front of the old Eastview Pump House below the dam
D. At Pierson Park by the cul-de-sac.
E. At Losee Park on either side of the field – by Lot F (parking lot) or by the Kayak Rack.